Hi All, 
Excited to share with you this release elevating our AI service desk capabilities!
AI Service Desk: Ticket Classification Wizard
Once user clicks the Create ticket button in Microsoft Teams, the Ticket Classification Wizard will appear allowing users to set the Categories, Description, and Urgency for the tickets they submit via the SysAid Bot.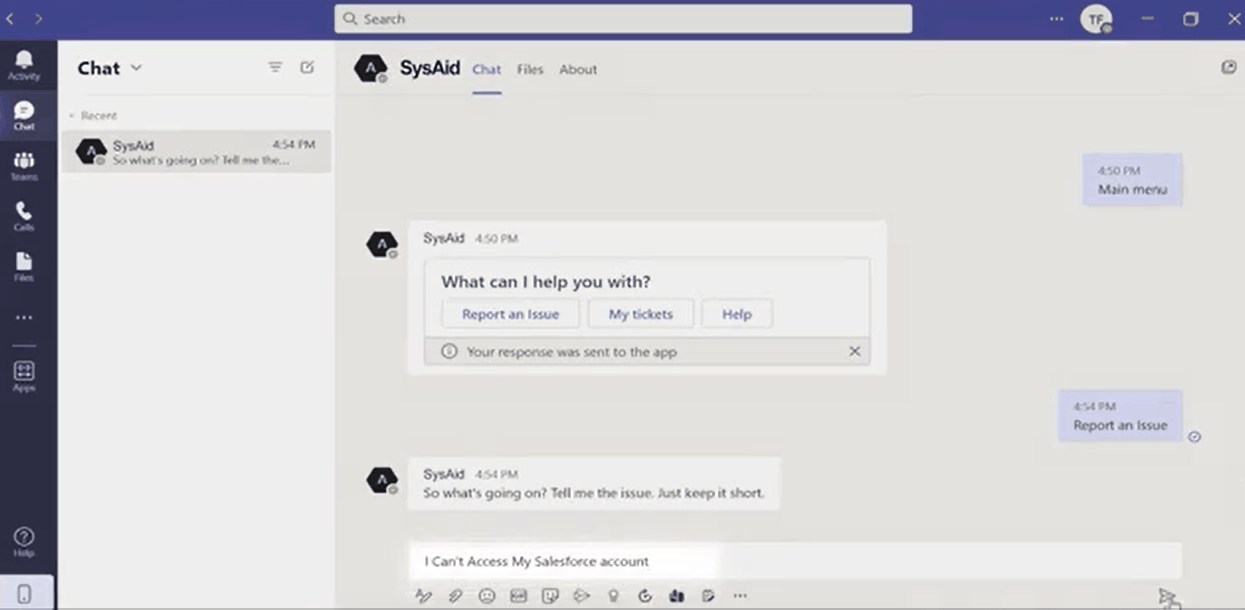 AI Service Desk: New Ticket Summary
Once ticket is submitted the Ticket Summary is displayed, and includes buttons for more actions: 
Add note
Add attachment
Close ticket
Main menu
We also fixed bugs and more small features on a couple of SysAid modules:
SSP | RDS | AI service Desk
 
> Check IT all out <

Cheers,
Maayan
PS - Want to get notified when new product updates are out? Hit subscribe and you are good!