Hi On-Prem SysMates, 
Can I call you the OOPG's (the original on-premises gangsters)? Ya, not everything needs an abbreviation probably. In any case, our new version, which includes a new dashboards series, Linux agent for RPM, and more is up and ready for your upgrade: 
What's in this release you ask? Let's see:
Three new Dashboard Charts focusing on Action Items 
New charts added to the out-of-the-box list of charts, available in the Advanced Reporting section in Settings called:
Action Items Overview - Helping admins keep track of their workflow tasks.
Action Items by Category  - Identify which categories are most used for workflow action items.
Open Action Items - Review how many action items are active in their accounts. They can filter the action items by, Category, Type, and other criteria to best meet their individual needs.
​​​​​​and a supporting act: Service Record Actions List View Improved, which directly correlates with the new dashboard charts. In the table display, three new columns are included: 
Service Record Type

Category

Sub Category (Optional)
Same as the fields in the Action Items Overview chart.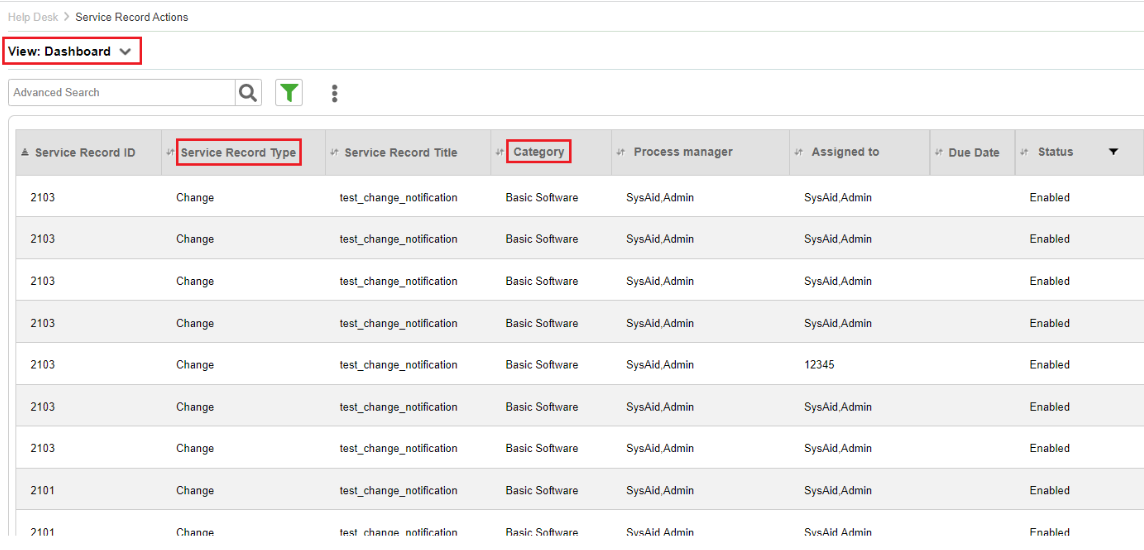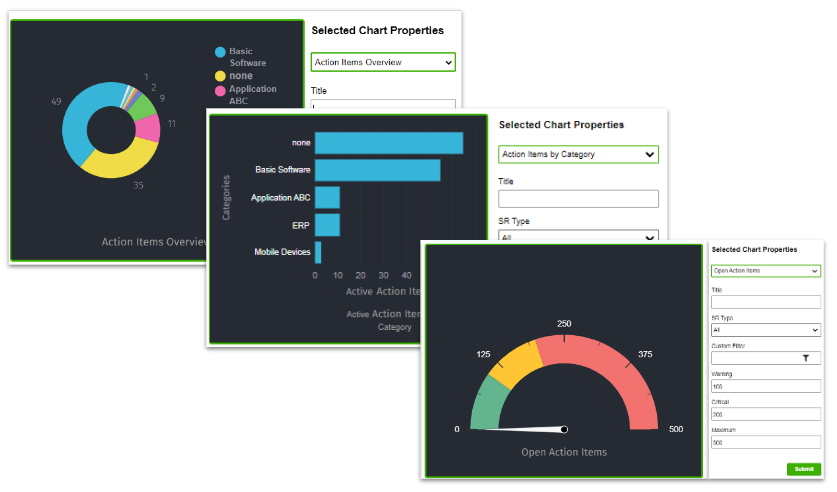 New and Advanced Linux Agent for Leading Distributions
We now support RPM distribution for Linux. The new RPM agent, is an application, installed on the asset, supporting leading Linux distributions: RedHat, Debian, and Ubuntu. 
The RPM agent includes enhanced functionality:
Improved inventory capabilities, monitoring, auto upgrading, controlling the agent setting remotely, and troubleshooting.
Read here for more information.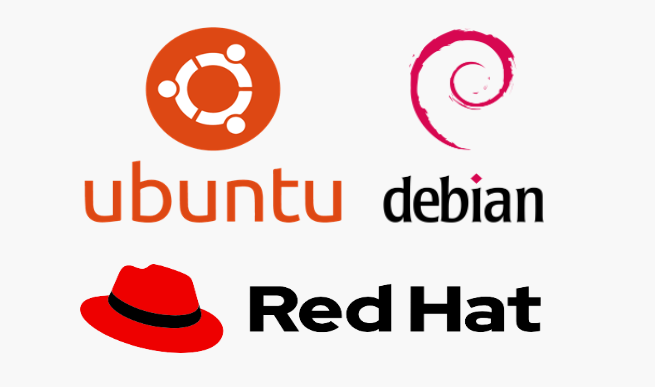 Query Builder: Low-code Configurability of Date Filters
Instead of having to choose start and end dates, admins can now choose from a simple dropdown list of pre-defined time periods in the query builder.
This is available on list filters related to all entities across SysAid. 

This saves admins time and requires low effort to set up as no code is required. 
Edit User Group Page Improved 
The edit page for User Groups has been improved, sectioning the information and actions into three tabs: General, Members, and Permissions, as well as adding option to delete or duplicate group.  
Eliminate mundane user management tasks with ABots 
ABots are simple plug-n-play bots that automate the most common manual and repetitive IT admin tasks.
Our first ABots support your most common user repository tasks, for example: new employee onboarding, role changes, permissions management for temp workers or visitors, and offboarding. Learn more and sign up here: 
ICYMI: The Essentials for Your Move to Microsoft 365 Exchange OAuth 2.0 protocol
Two years ago, Microsoft announced that it will no longer support basic authentication protocols (SMTP, IMAP, POP). The time has come to move to the more secure and updated OAuth 2.0 protocol. Follow these steps to keep going with no interruptions. 
No version is complete without security enhancements » 12 in total!
Tightened security around access to SysAid's GraphQL scheme. This covers CVE-2021-41249.
Upgraded to the latest version (1.10.0) of JAR to fix Apache Commons Text vulnerability. This covers CVE-2022-42889.

Upgraded the Patch Management implementation to Apache HTTPD version 2.4.53 to prevent vulnerability errors.

In the Agent Settings Policy, when disabling the checkbox for Enable Remote Control it will not only disable the functionality, it will also refrain from installing it on connected Windows assets. For more advanced remote control capabilities and experience check out our TeamViewer embedded service.

Tightened security around logging into SysAid without using an email address via ADFS  single sign-on.

Tightened security against potential XSS and SQL injection attacks. 

Tightened security around user passwords. 

Tightened security against potential XSS attacks in the Password Services Module. 

Tightened security for SysAid login around password validation and Captcha display. 

Added validation of file types when attachments are uploaded to SysAid via Chat.

Tightened security against potential XSS attacks in the Password Services Module.

Tightened security against potential XSS attacks around SAML responses from a variety of add-ons, such as Office 365 SSO. 
To see the full list of 46 items in this version visit our Product Documentation. 
That's it for this time, and of course, thank you to our amazing pathfinders testing the waters first to ensure a great version for all! Want to join in on the action? sign up here.
Cheers,
Upgrade done? Share with us your thoughts in the comments